---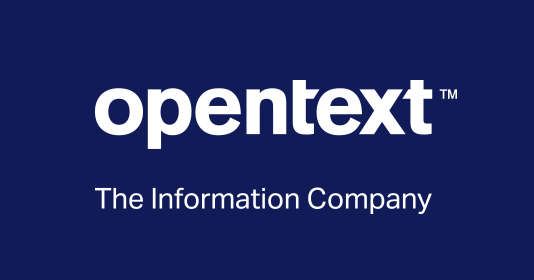 Captaris Alchemy Document Management; Securely store any document type and then find it within seconds, even years later.
Please note Captaris Alchemy is now known as
OpenText Document Server Alchemy Edition
(click here for more details)
Captaris Alchemy document management software creates a digital file cabinet for your organisation, a trusted digital archive where you can securely store any document type and then find it within seconds, even years later. Captaris Alchemy is the document management solution for thousands of small and mid-size businesses, providing document scanning, document imaging, document archiving, fax archiving and electronic records management capabilities. Use it to solve regulatory compliance problems, to improve productivity and operating efficiency, to provide a disaster recovery plan for documents and as advanced preparation for an electronic discovery request.
What can Captaris Alchemy do for you?
Reduce costs while increasing productivity and efficiency
Improve customer service and your competitive advantage
Reduce risk and address compliance
Captaris Alchemy helps your operation to grow without constantly adding more clerical staff, and it produces tangible cost savings from reduced expenses on supplies, floor space and labour costs. Captaris Alchemy saves you time, money, provides better document security and helps you better maintain documents as records to meet compliance objectives. You have several easy ways to capture documents into the Captaris Alchemy archive: Scan paper in from just about any document scanner; drag-and-drop files from Windows Explorer; check documents in from within Microsoft Word, Excel and PowerPoint; or add the entire contents of a network folder. Captaris Alchemy is very good at capturing, indexing and managing scanned paper documents, faxes, emails, PDFs, computer reports and anything else in its final form. Once in the archive, anyone in your organisation can find a file in seconds without leaving their PCs and there are no more lost documents to kill your productivity.
Captaris Alchemy Benefits
"Retrieval time was cut in half"
"Saved $50,000 a year by eliminating off-site records storage"
"Reduced our paper supply costs by $75,000"
"Freed up an entire office by replacing file cabinets"
"Saved us a full-time position"
These well-documented claims come from organisations that have implemented Captaris Alchemy for their document management solution. Your organisation can recognise these impressive benefits too and more.
Captaris Alchemy will grow with your business while minimising the need to invest in additional IT resources. Imaging, capture, indexing, archival and retrieval, document management, records management, integration and distribution functions are available when and where you need them. To provide additional flexibility for your business, the document management software runs either on a server or as a stand-alone desktop configuration, and can be deployed over the Web for remote user or self-service scenarios as well. The software also has integrations with Captaris RightFax and Captaris Workflow to provide a complete, end-to-end document imaging management solution. Additionally, Captaris Alchemy supports many scanning and capture systems. Built on Microsoft technology, it offers out-of-the-box integration options for Microsoft Office, Microsoft Exchange, Microsoft SQL Server and Microsoft SharePoint.
Regardless of the document type, Captaris Alchemy provides a centralised digital archive and a familiar folder-based user experience. Use Captaris Alchemy to consolidate documents from multiple systems and then deliver them to anyone who needs them via multiple delivery channels, including Web, CD, or DVD. As the choice of more than 11,000 organisations worldwide since 1993, Captaris Alchemy is a name you can trust in document management software.